ouroboros forged cuff & ring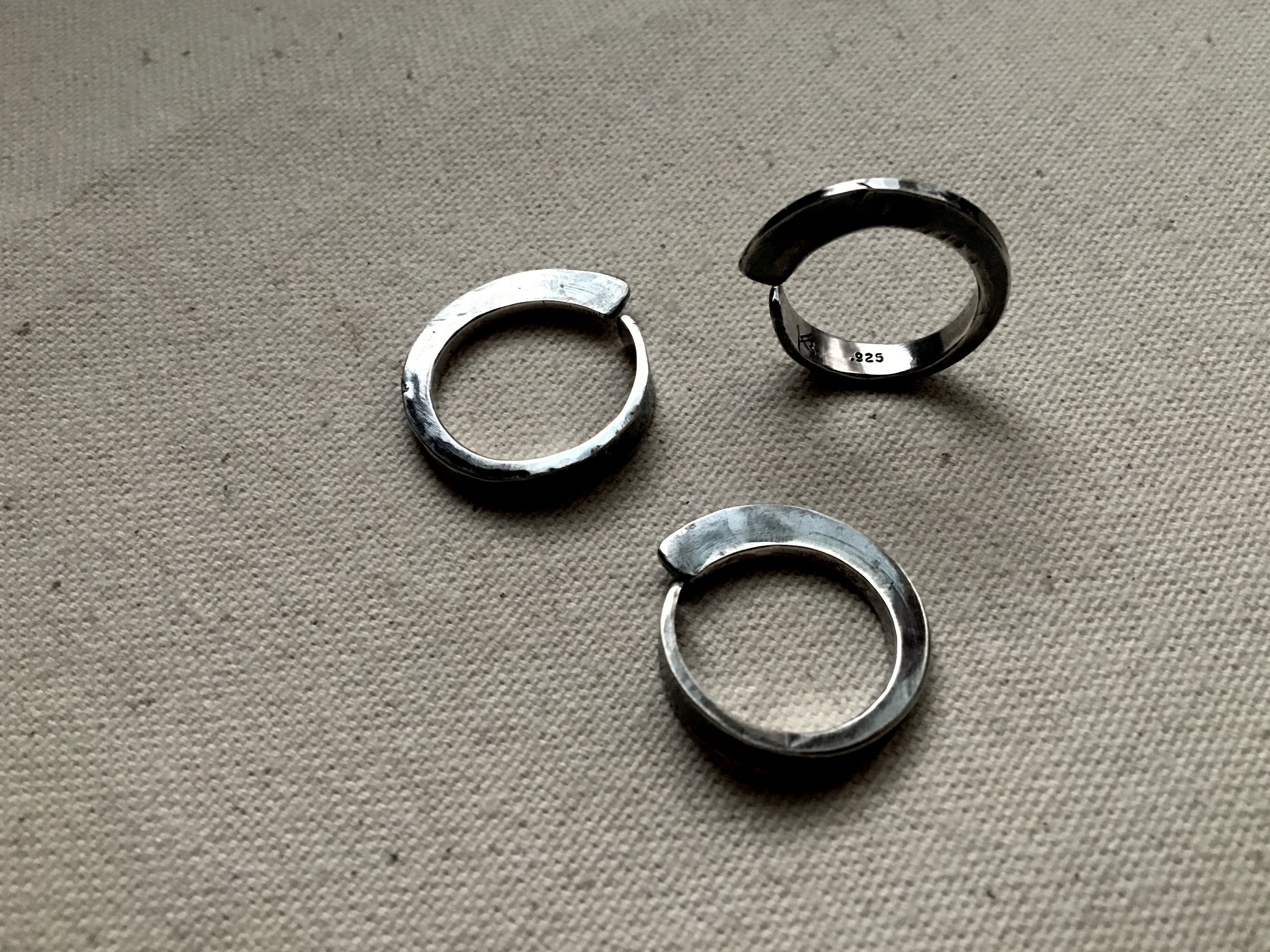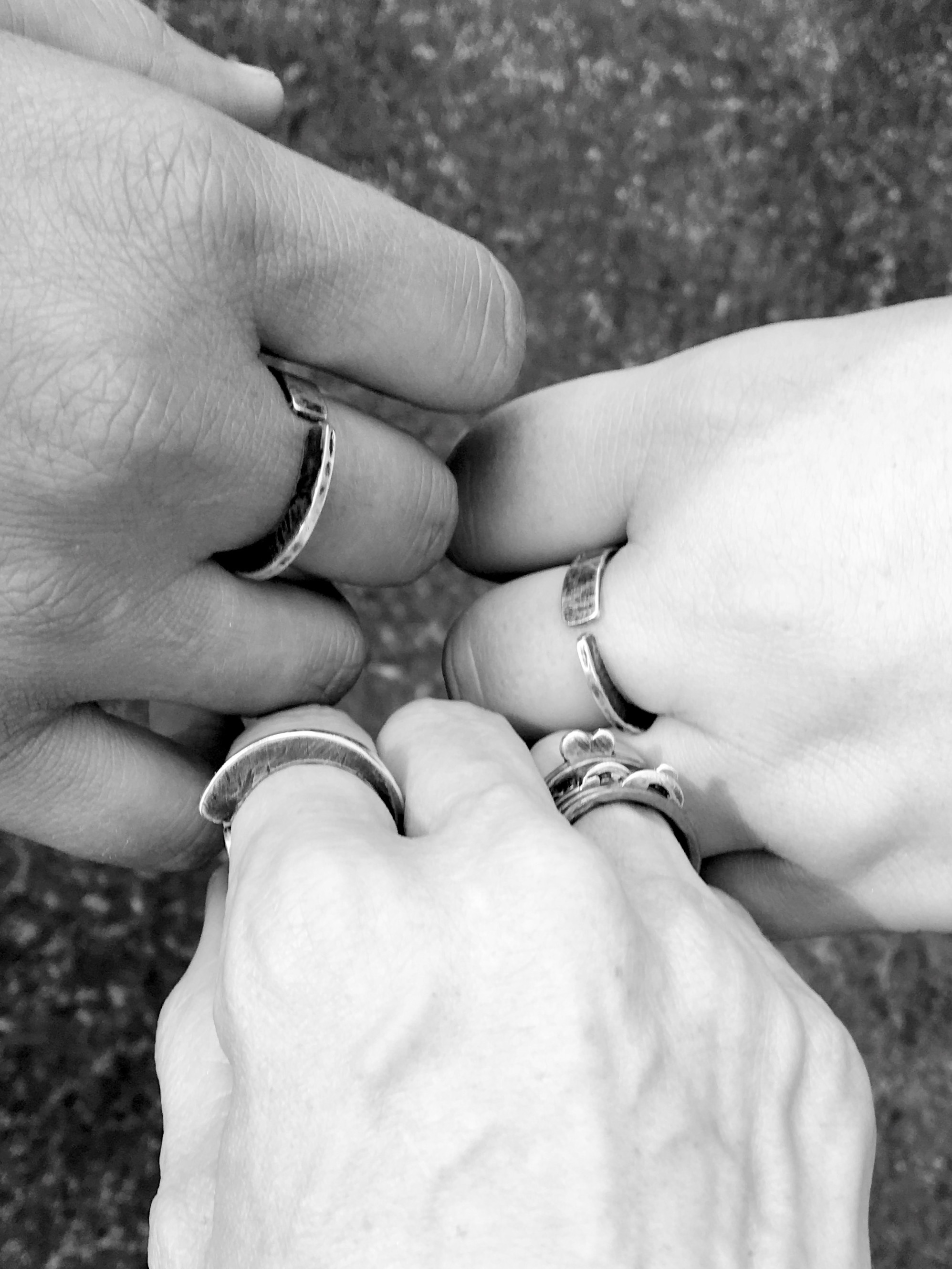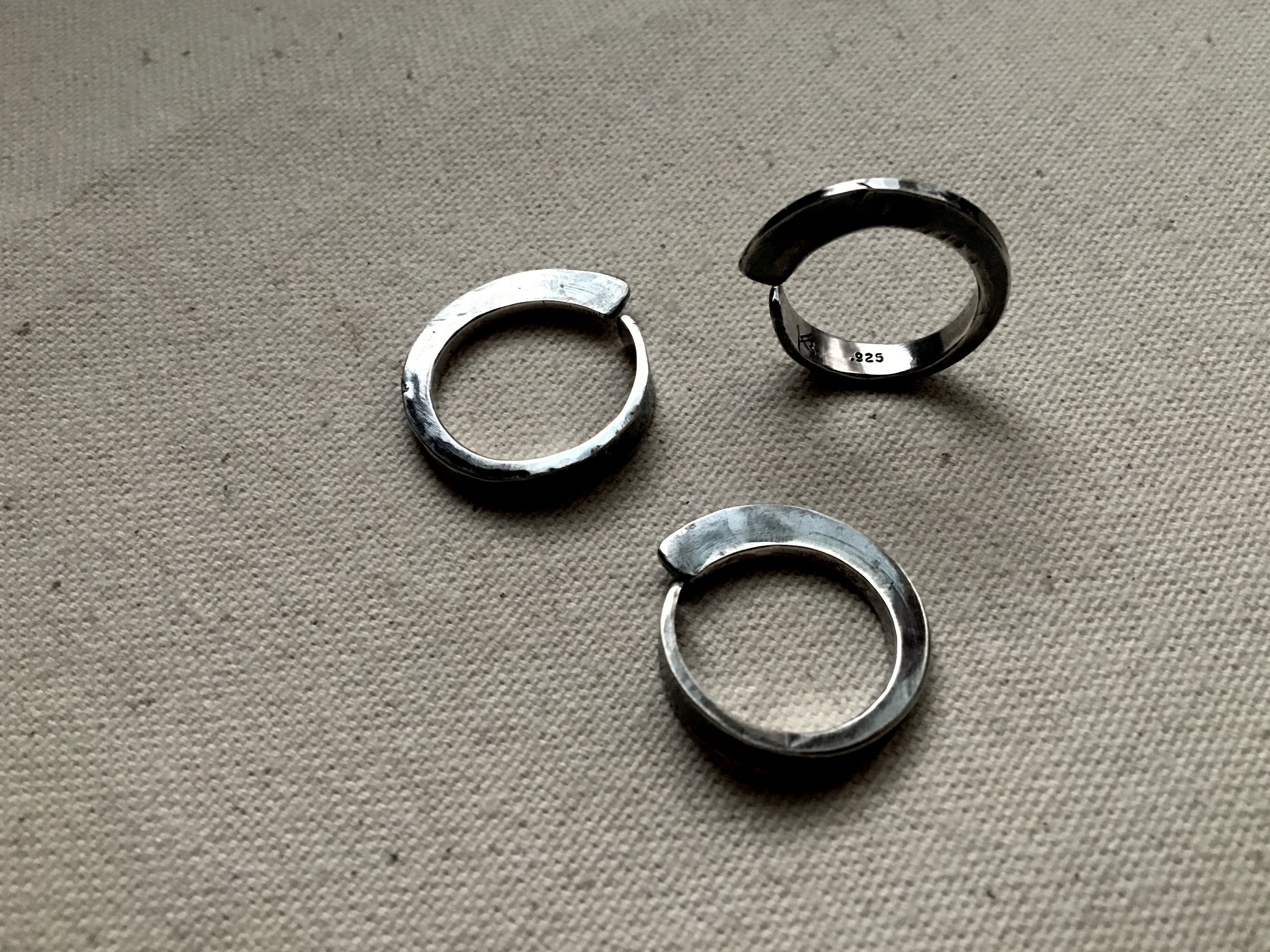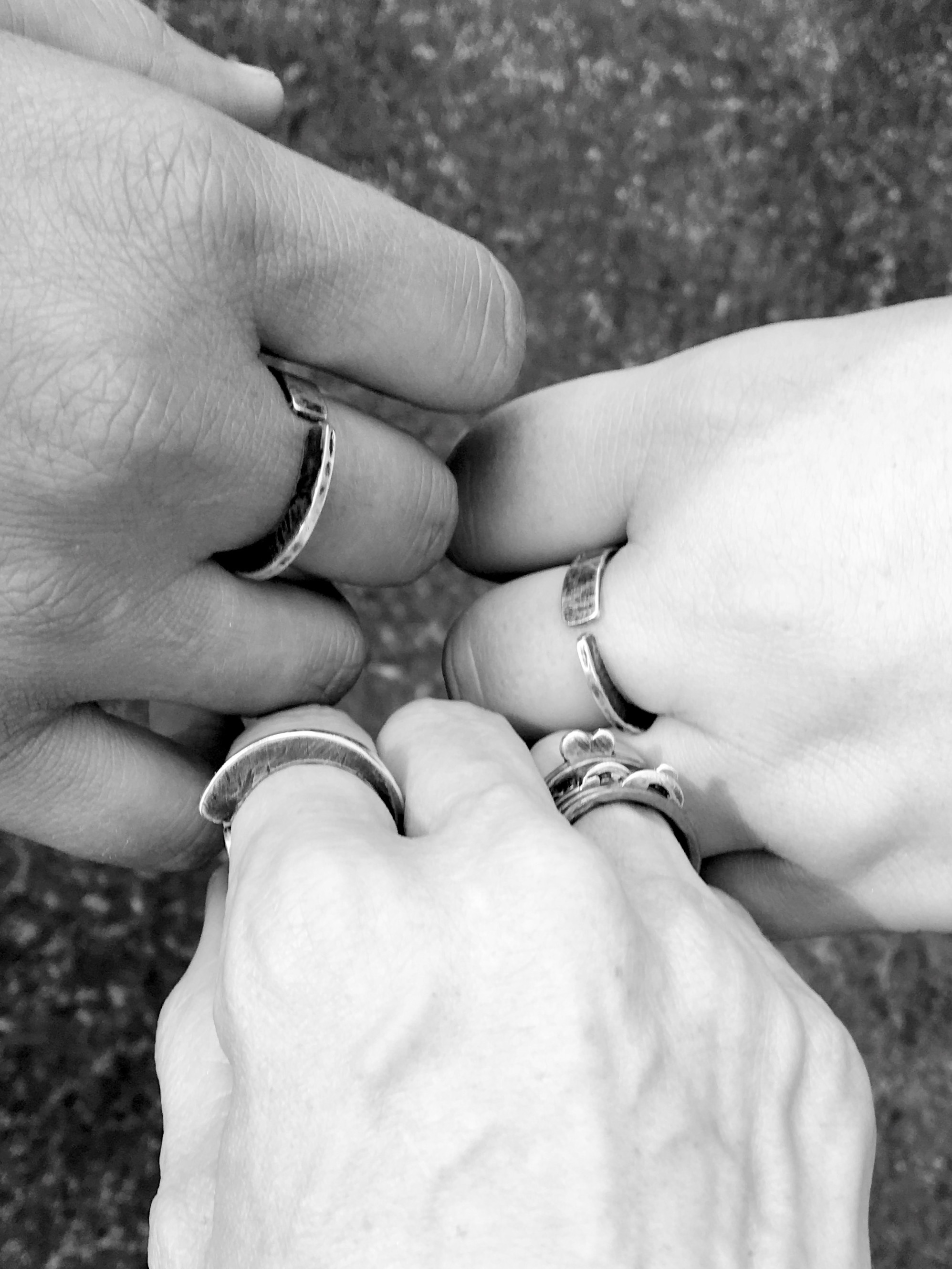 ouroboros forged cuff & ring
Ouroboros: the symbol that refers to the serpent devouring its own tail. Representing the cyclic nature of the universe - creation from destruction - eternal unity of all things.
Both the ring and the cuff are forged from solid sterling silver wire; going through multiple rounds of heating, hammering and shaping to transform it. The cuff works equally as well with the opening on top of the wrist as it does underneath.
Oxidized with a rustic satin finish and waxed to enhance the patina, each piece will bear the unique marks of the hammer used to shape it, creating a truly one-of-a-kind piece.
As these pieces are made-to-order, please note current production times may vary, but will be generally about 3 weeks.
Please specify your ring size and/or your cuff size preference in the notes section at checkout.
Rings can be made in whole and half sizes from 5-10.
Cuff sizing: XS - S is best for wrists under 6 inches, S-M will fit average wrists of 6 inches, M-L will fit wrists 6.5 inches and above. Please include your preferred size in the notes section at checkout. Feel free to include the actual measurement of your wrist at the most narrow point above your wrist bone as well.
Cuff opening is generally 1 and 1/8th inch with a very minimal amount of flex and ability to adjust fit. Place one side of the cuff opening higher than the wrist bone, in the underside of the arm, and pivot cuff onto wrist. Once tailored to your specific size, the metal should not be flexed repeatedly, as this will weaken the integrity of the cuff over time.