sea urchin and pod talisman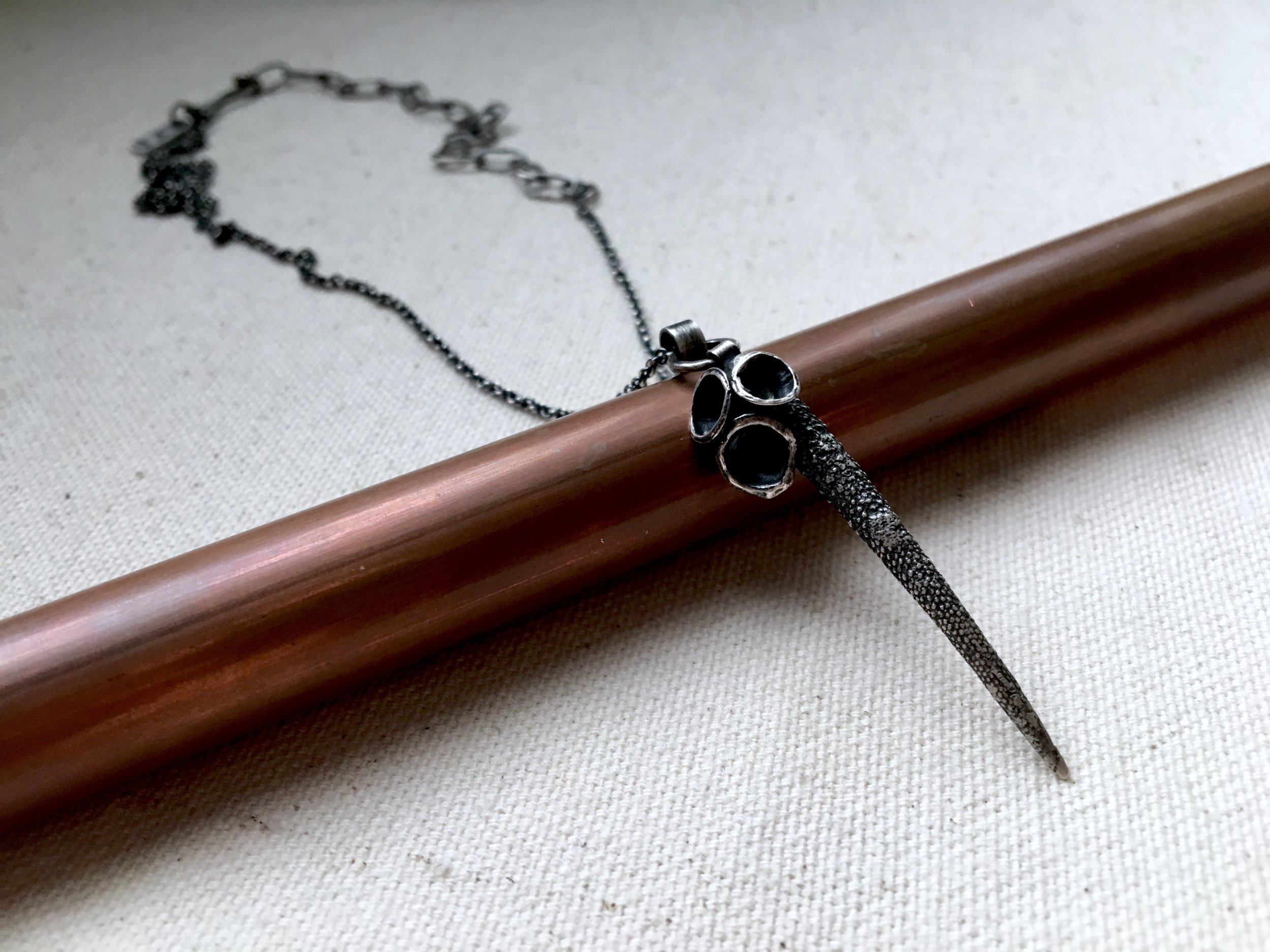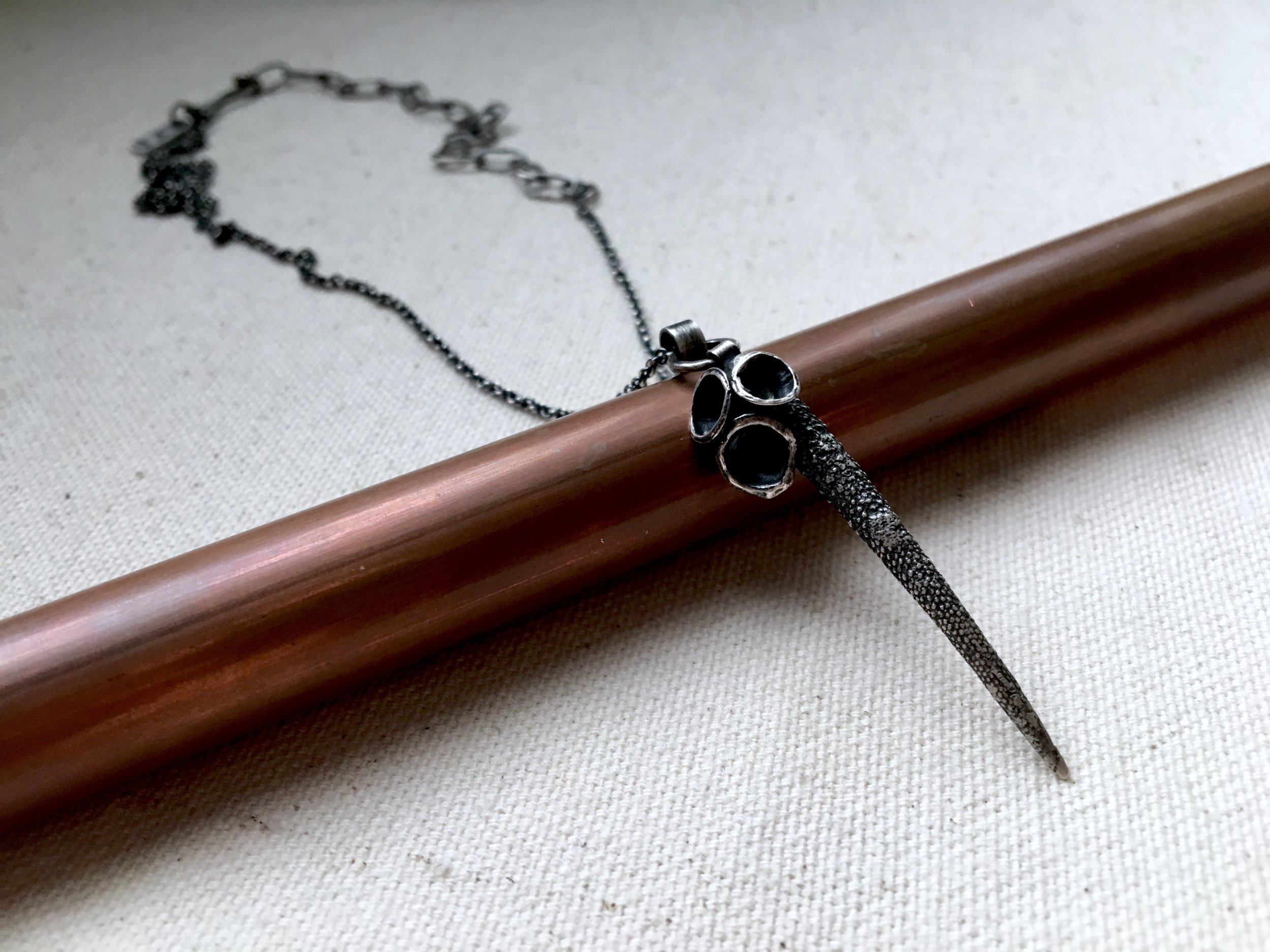 sold out
sea urchin and pod talisman
A modern talisman, like something dug up from a deep water shipwreck, this beautifully textured cast sea urchin spine is adorned with a trio of organically shaped water-cast pods. Hinged for fluid movement, pendant slides along a cable chain finished with a handmade clasp and chain link extender complete with mini pod charm at the end.
Pendant measures 5.5 cm including bail. Chain is adjustable from 16" to 20". Constructed of sterling silver.
Please be aware, this is a fierce piece and is pointed at the tip. This is comfortable to wear and not too sharp, but as it is basically a pointed metal object, it is not recommended for wearing when passing through airport security as I would hate to see it confiscated!