large forged rib bone pendant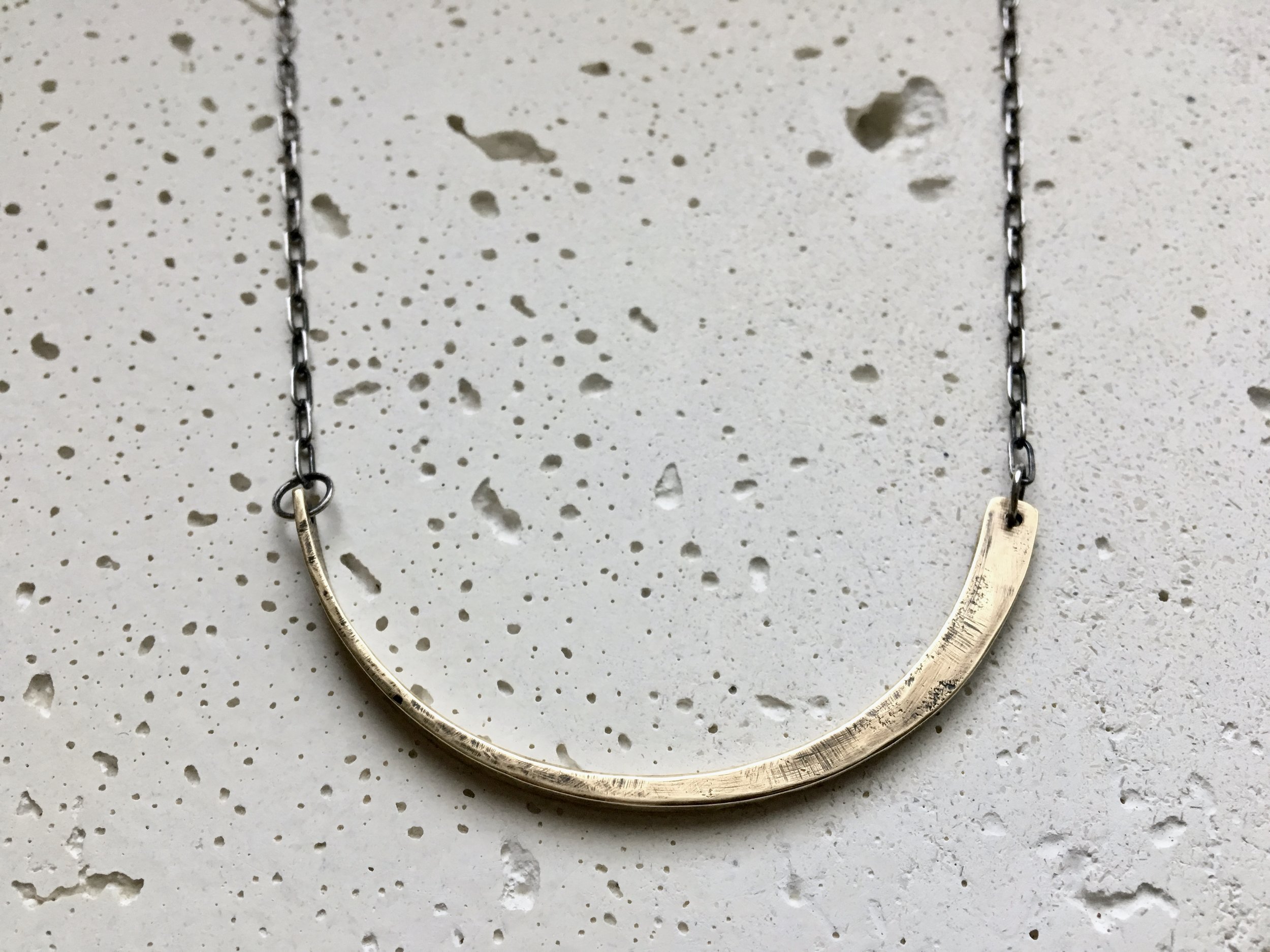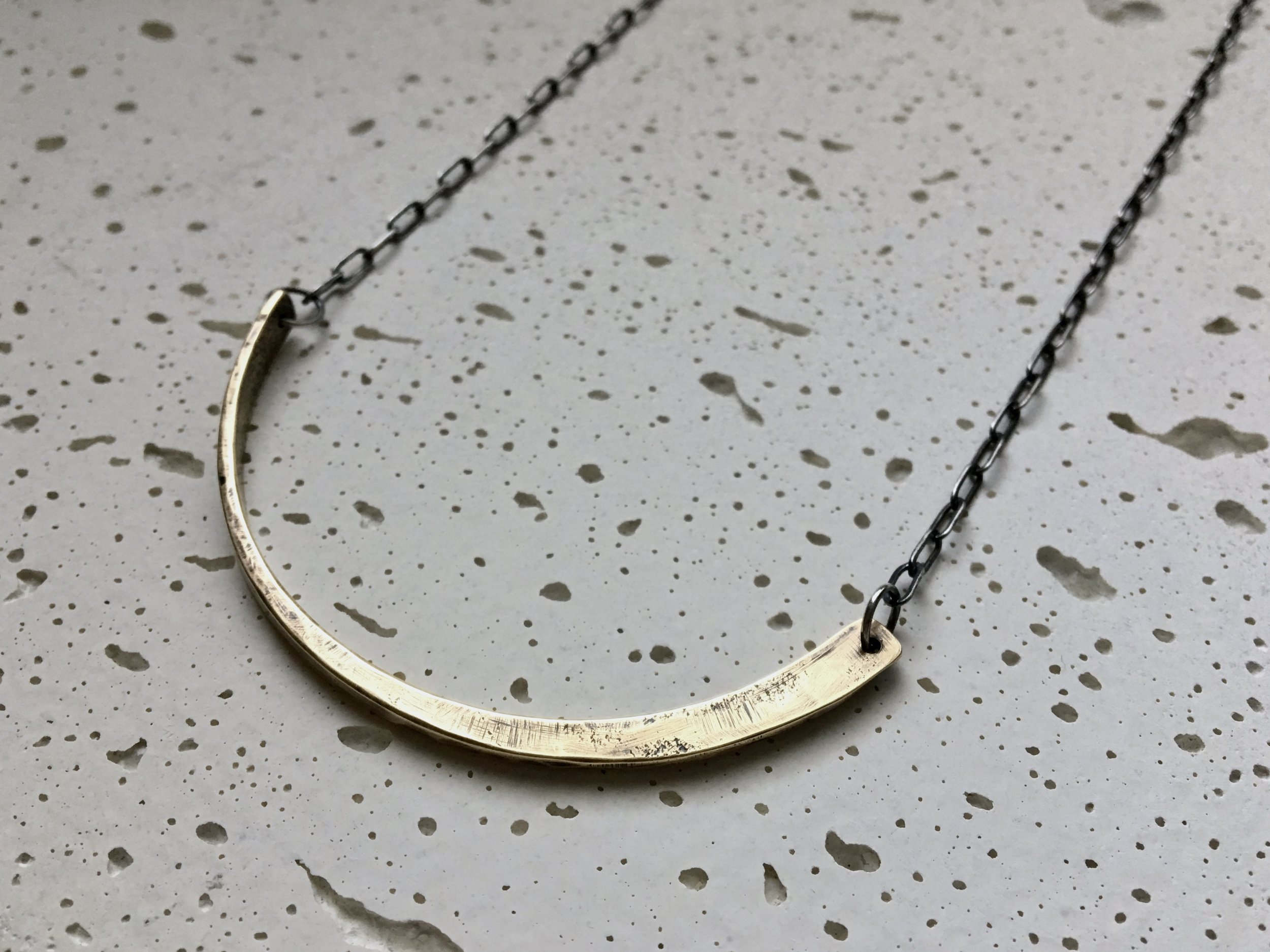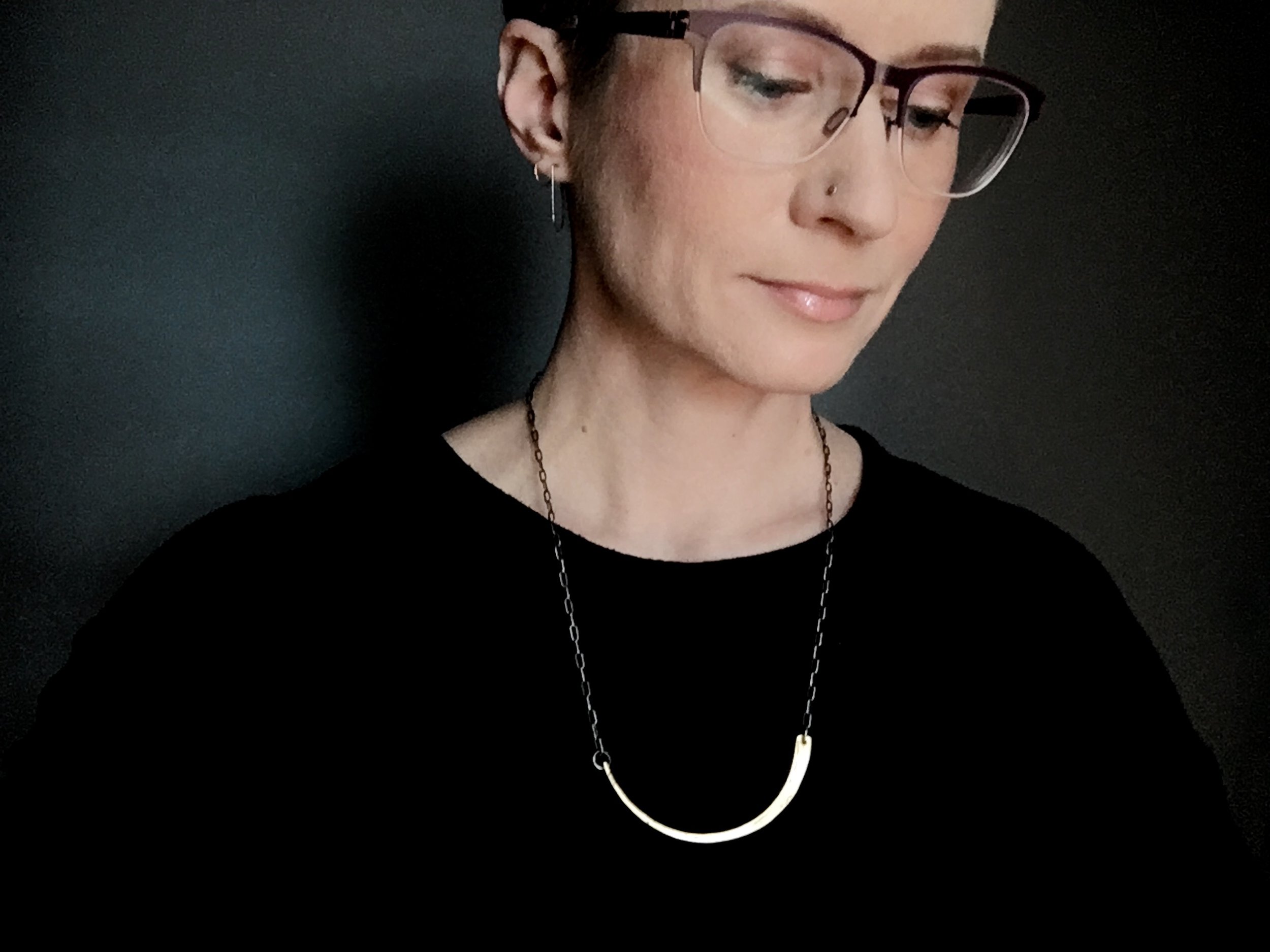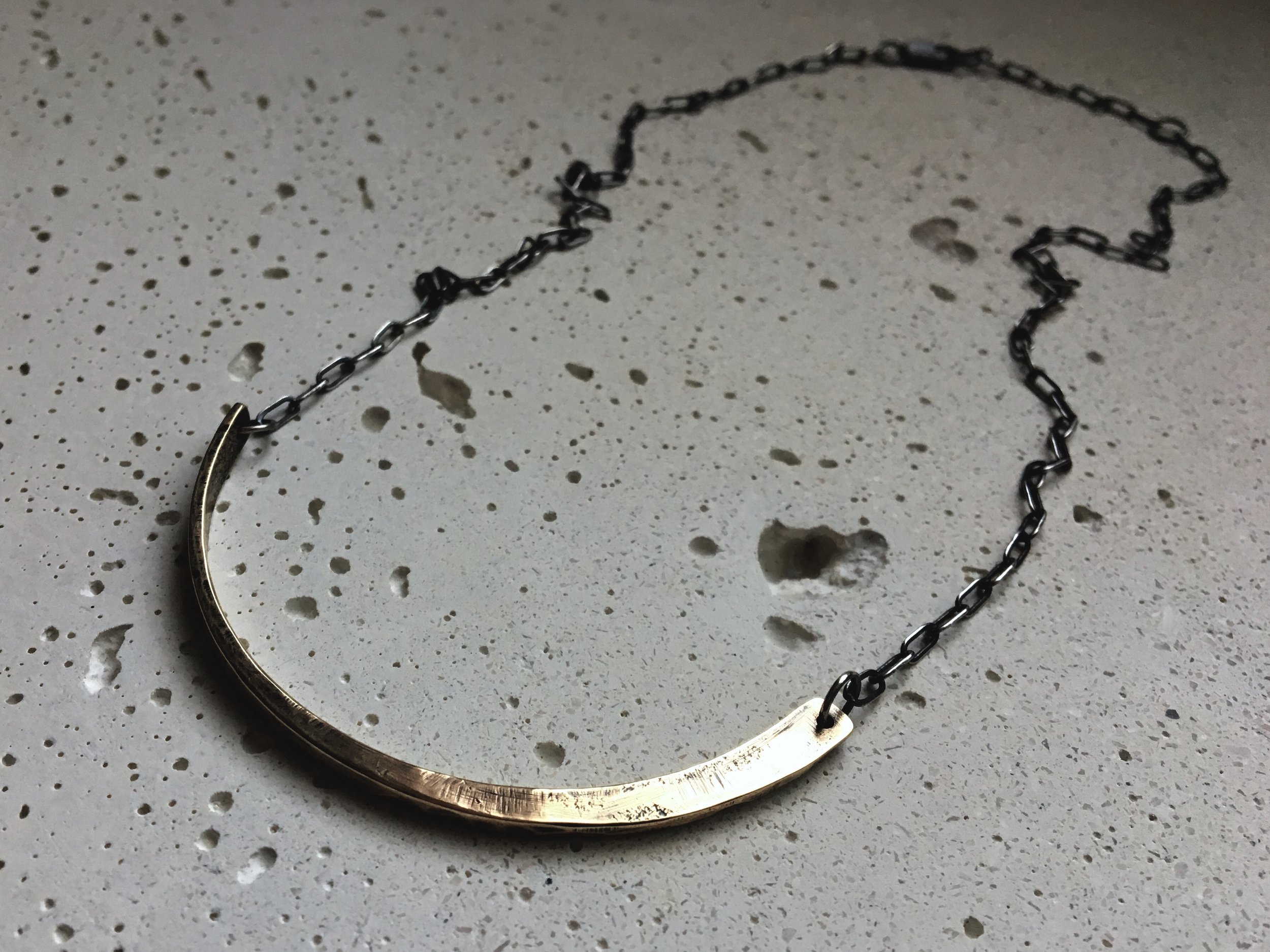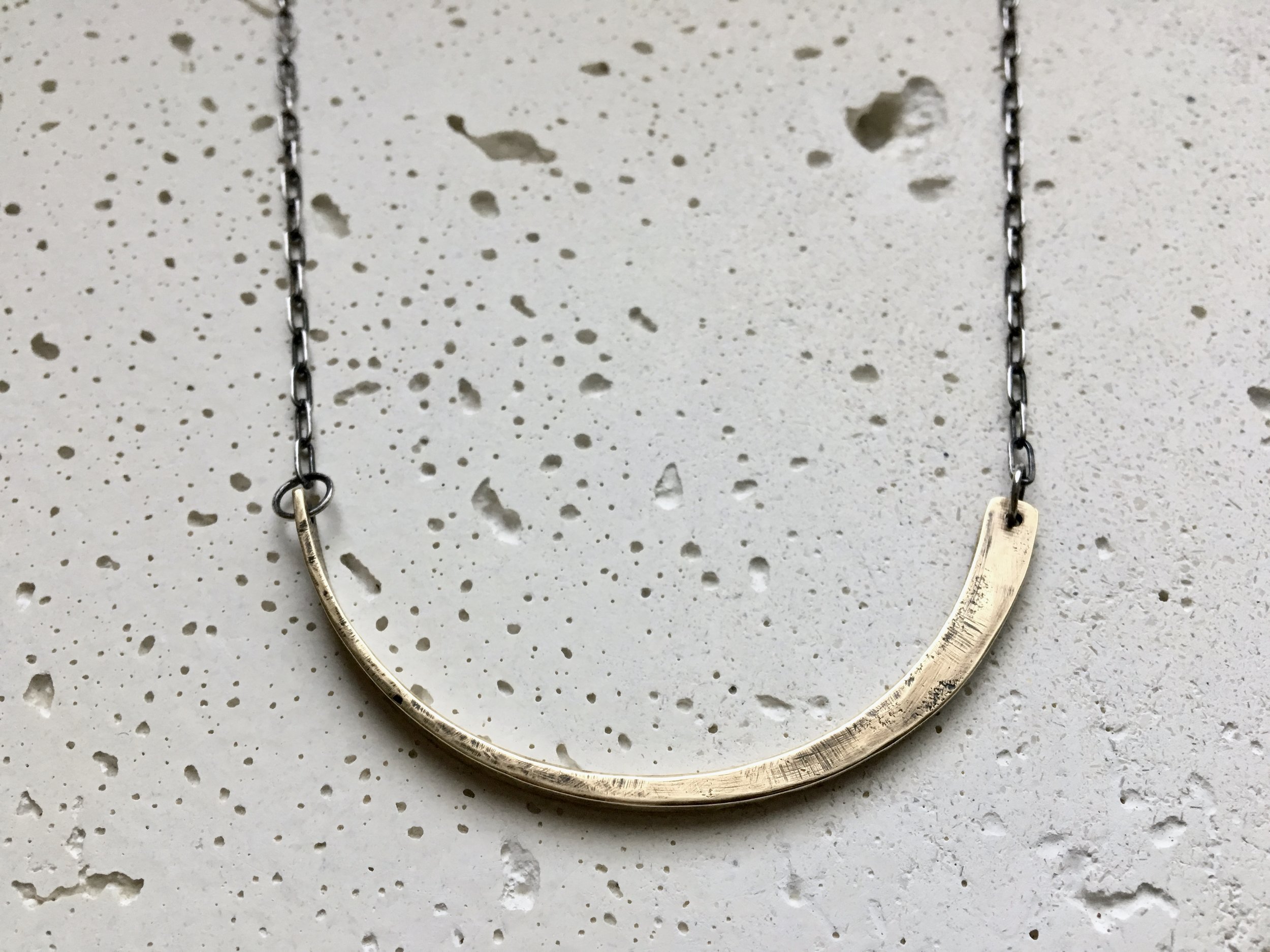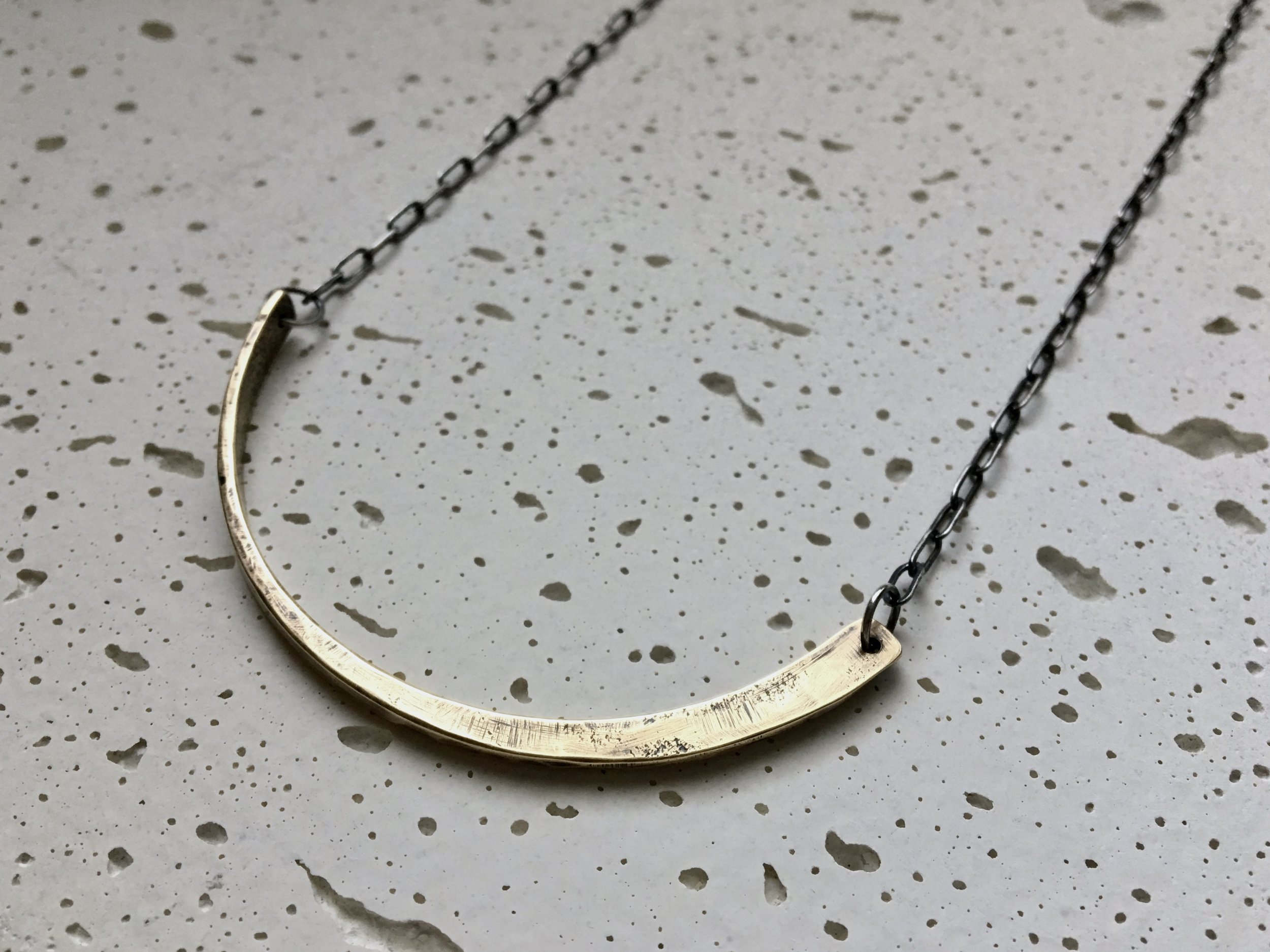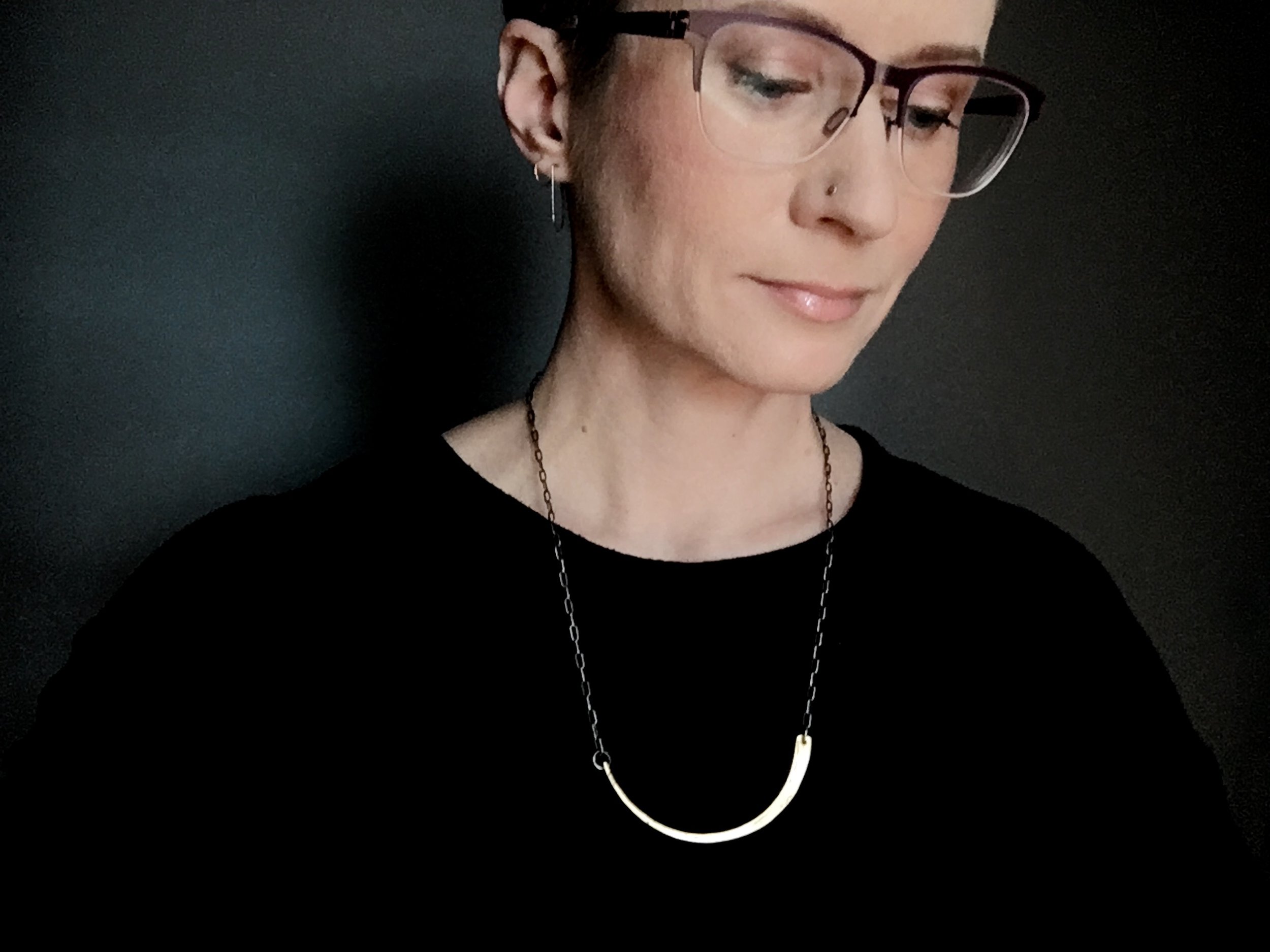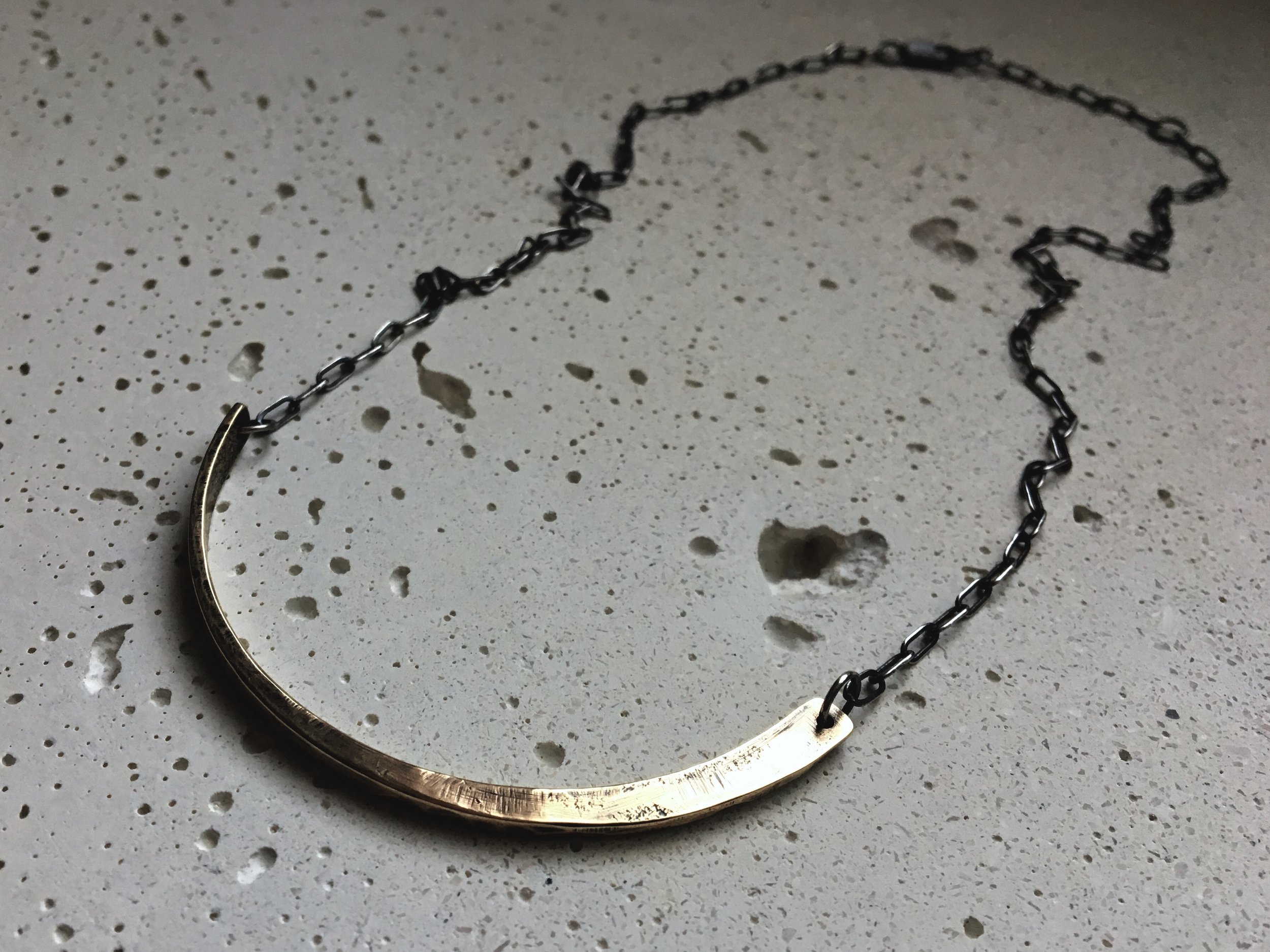 large forged rib bone pendant
Modern minimal and elegant; a larger, more substantial version of the abstracted hand-forged rib bone element. Each piece will bear the marks of the hammer, therefore will have it's own subtle, yet unique texture. Partners perfectly with the ouroboros collection as they share the same asymmetrically forged elements.
Brass element measures approximately three inches across and hangs one inch deep from a larger sterling silver elongated oval chain and a lobster clasp. Oxidized and polished to a soft satin finish. Adjustable 20"-22" length that works beautifully for layering or creating a little more of a statement.
(If you would prefer an 18"-20" version, please just add that to the notes at checkout.)
Available to order in an all silver option.
Each one is made-to-order and subject to current studio production timeframes.