individual forged jill cuff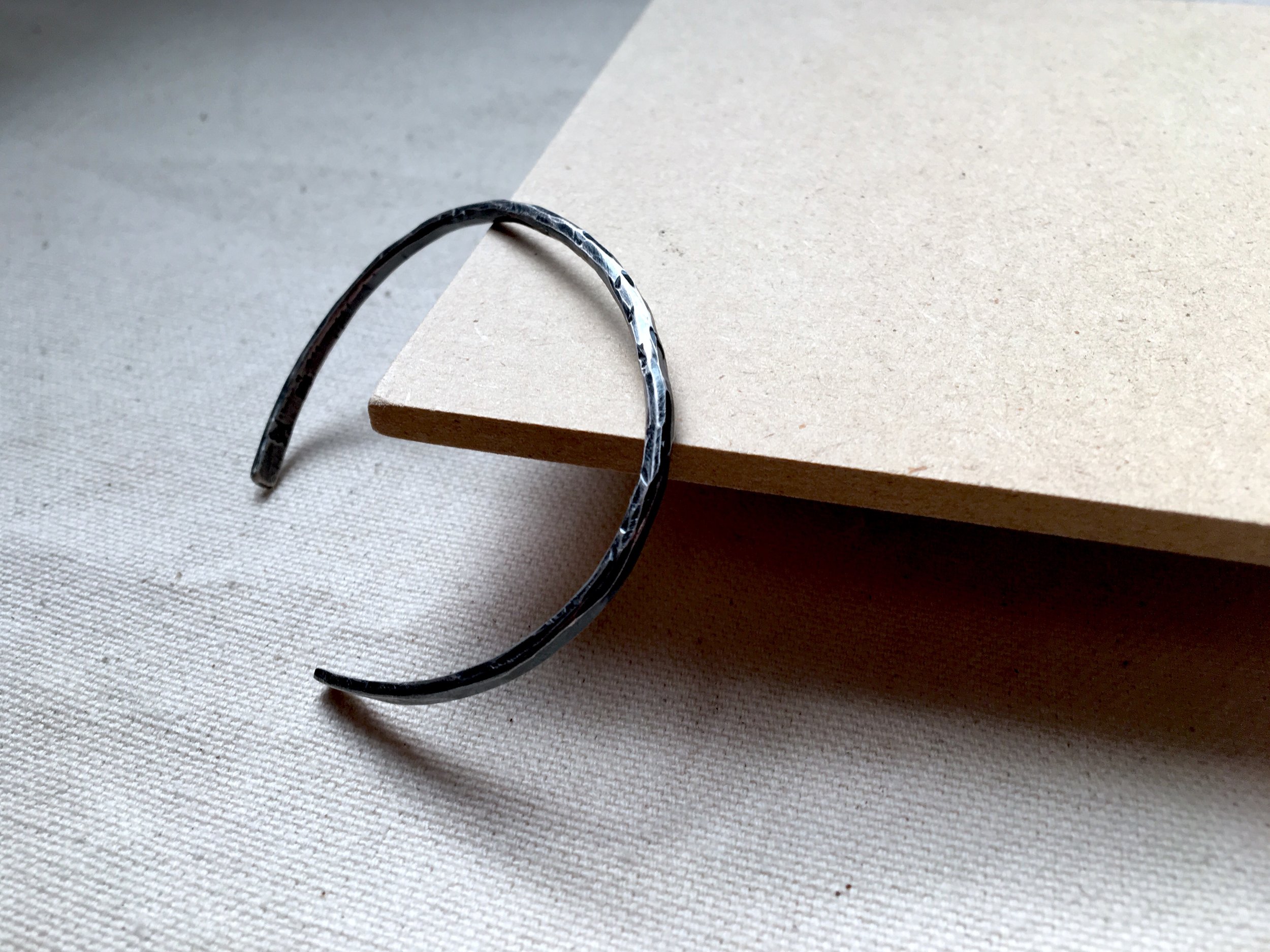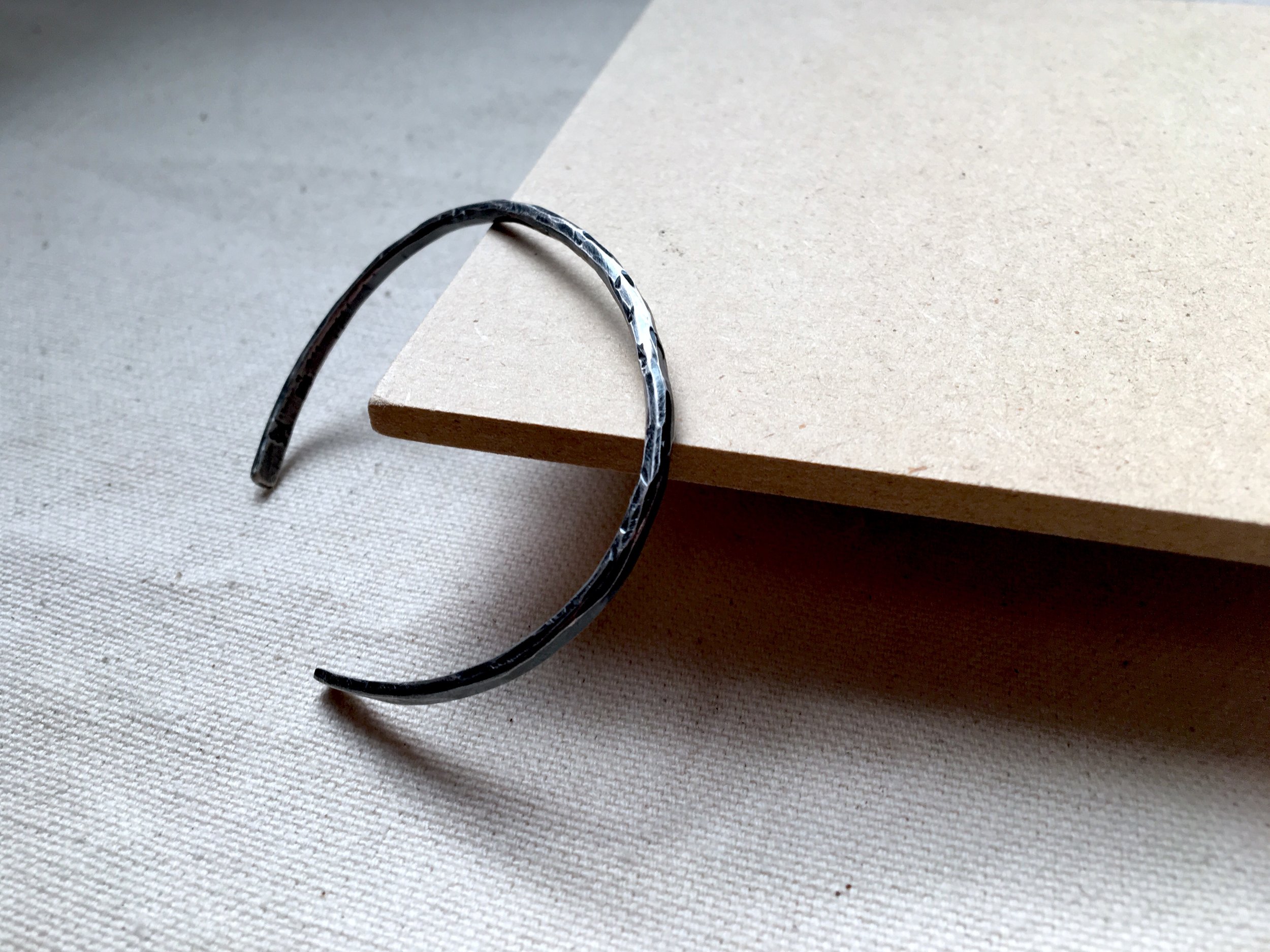 individual forged jill cuff
The same versatile cuff featured in the set, offered individually. Forged to shape, hammered texture, finished with a subtle rustic oxidized patina and polished.
Available in copper, brass, bronze, and silver.
Sizing: XS - S is best for wrists under 6 inches, S - M will fit average wrists of 6-6.25 inches, M - L will fit wrists 6.5 inches and above.
Cuff opening is generally 1 and 1/8th inch with a slight range of flex and ability to adjust fit. Place one side of the cuff opening higher than the wrist bone, in the underside of the arm, and pivot cuff onto wrist.