forged bump cuff (various)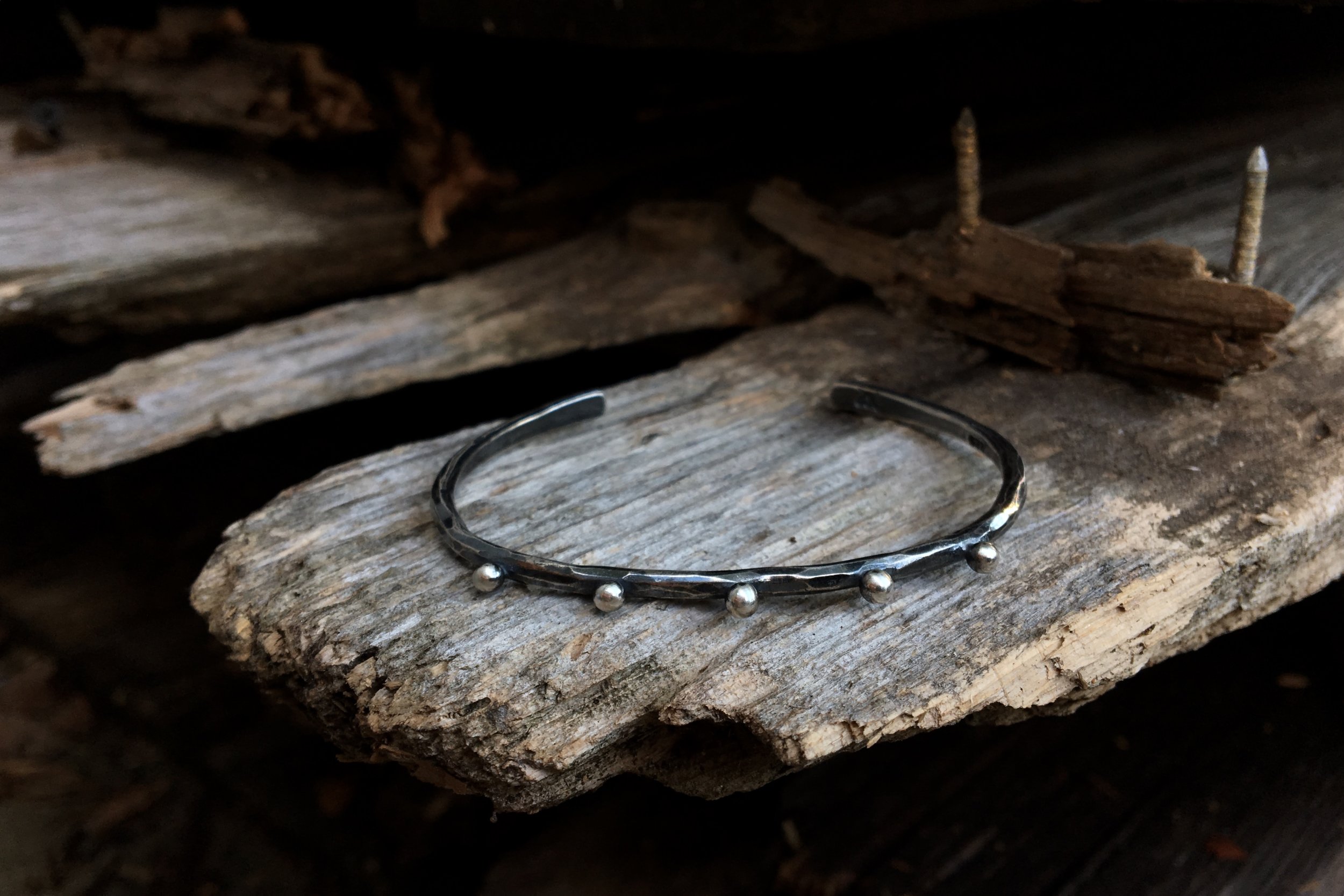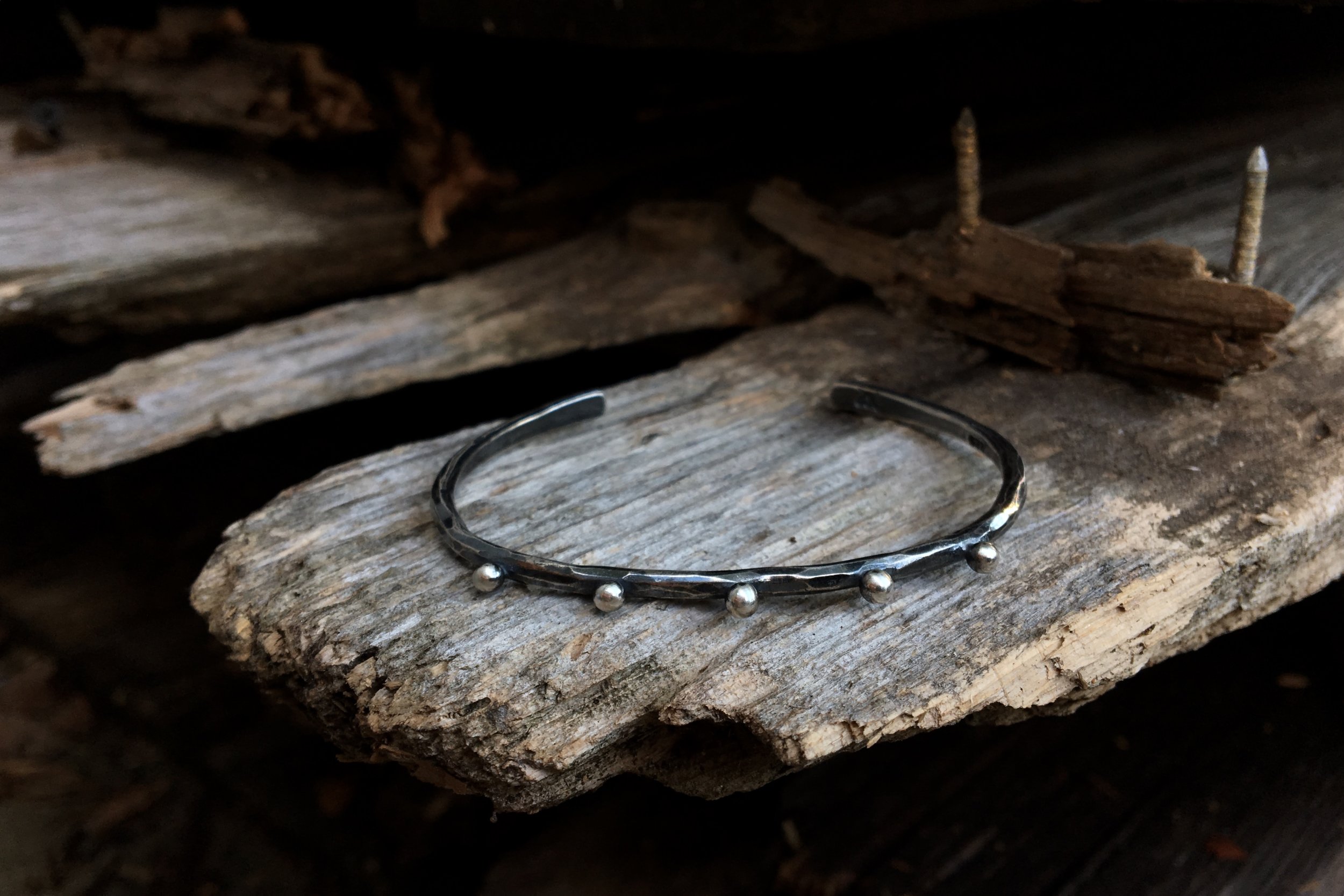 forged bump cuff (various)
Single forged and hammered cuffs with bumps. All are oxidized and polished to a rustic finish with highlights.
Bronze cuff with 6-7 larger bronze bumps irregularly spaced, reminiscent of pods in nature.
Bronze with three off-set bronze bumps. The 'OddBird' collaboration cuff style.
Brass cuff with 3 off-set silver bumps for a chic and mixed metal, modern simplicity.
Silver cuff with 5 silver bumps spaced evenly for a more industrial vibe.
Sizing: XS - S is best for wrists under 6 inches, S-M will fit average wrists of 6-6.25 inches, M-L will fit wrists 6.5 inches and above.
Cuff opening is generally 1 and 1/8th inch with a slight range of flex and ability to adjust fit. Place one side of the cuff opening higher than the wrist bone, in the underside of the arm, and pivot cuff onto wrist.
All cuffs are made to order, and will be subject to current production schedule times.
Please contact me for alternate combinations of metal and bumps if you would prefer a different option than what is listed!