distressed rustic stacker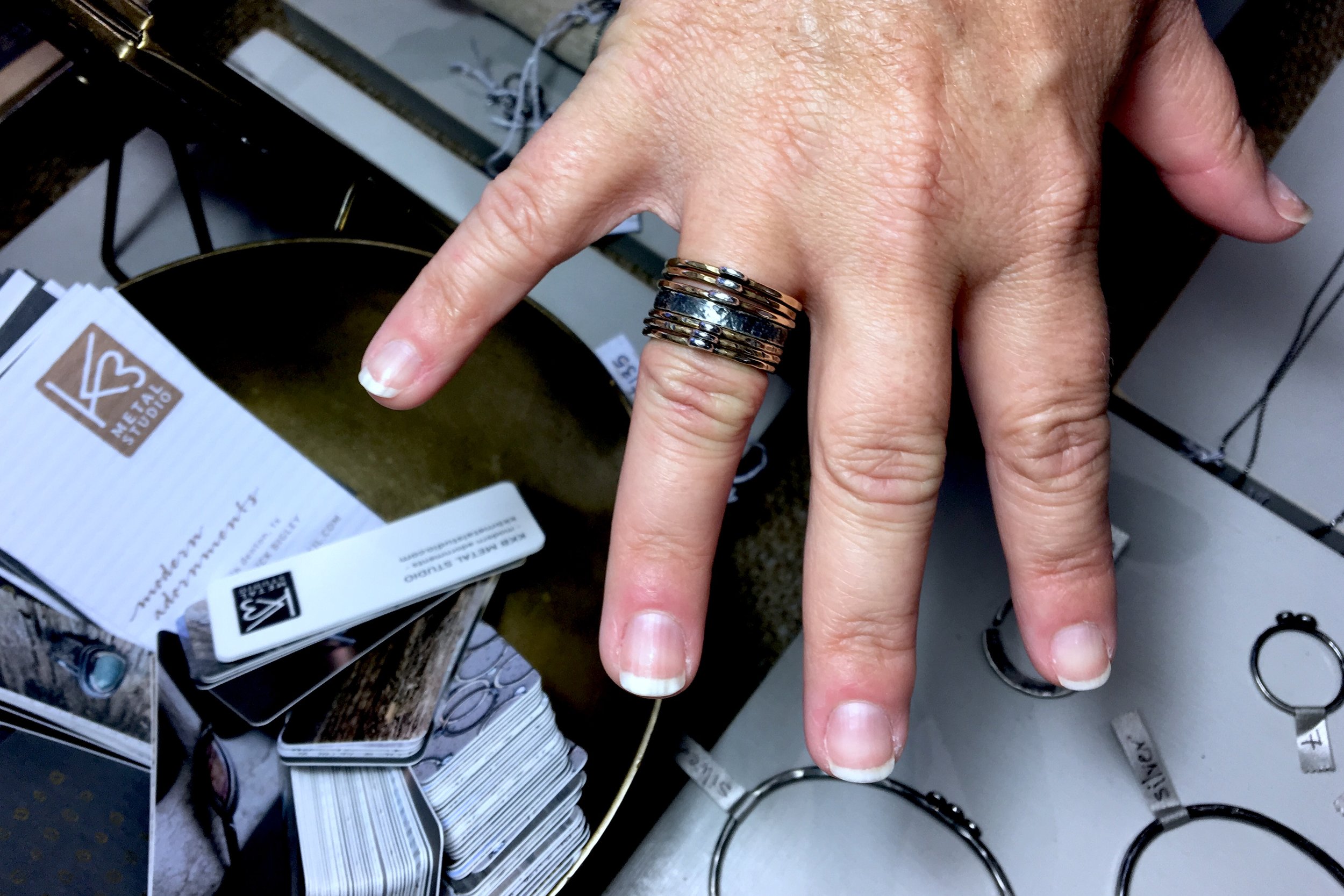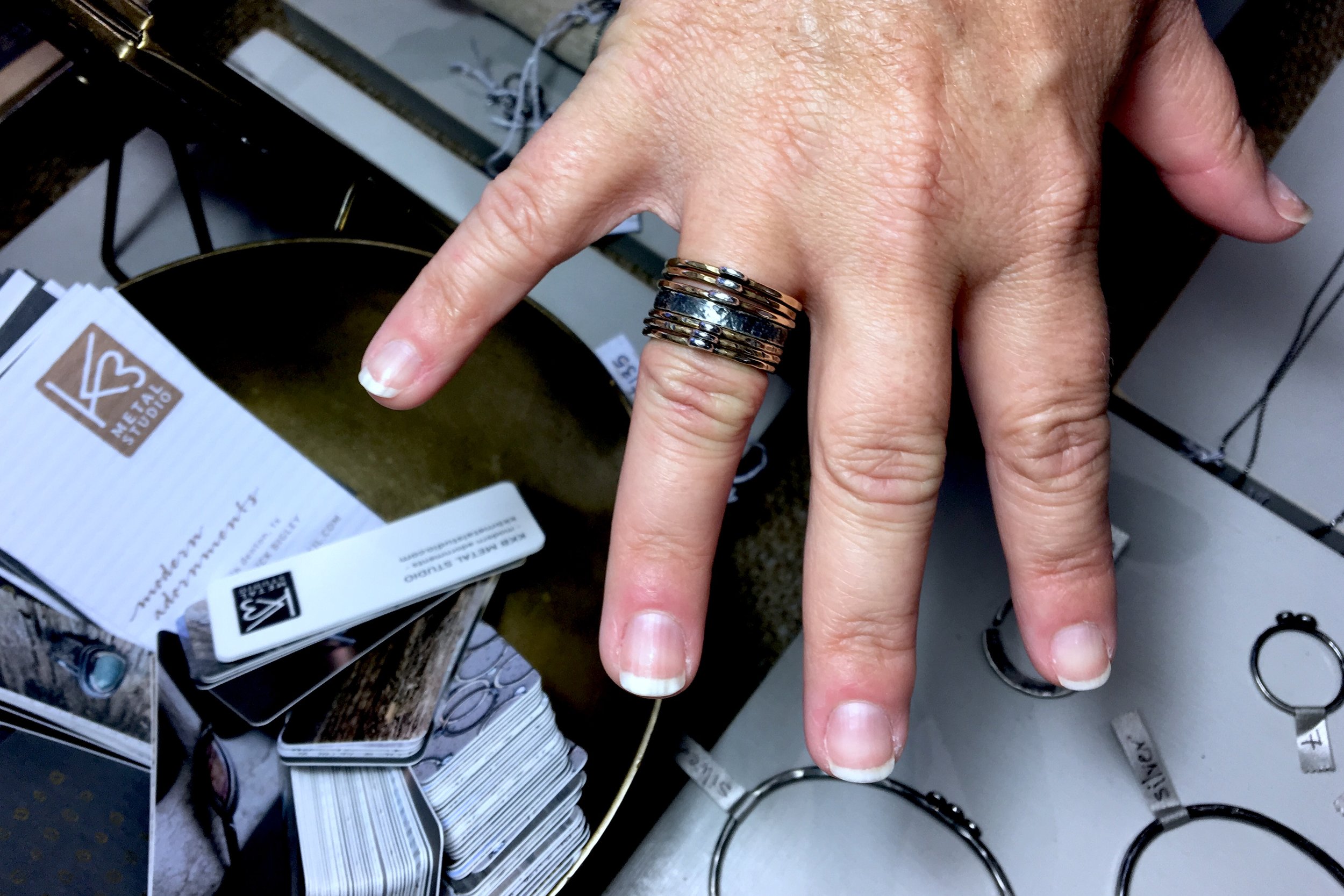 distressed rustic stacker
A simple distressed and rustic stacker to mix and match with other rings, or wear alone for a more minimal look. No need to worry about dings or scratches on this piece! Shown here as a spacer between six smashed brass and silver stackers.
Oxidized to bring out the texture and polished to a soft satin finish, ring will brighten over time with wear.
Ring will be made to order, please note production time will vary.